Iroh
Forum Tea Expert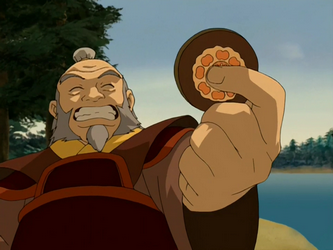 Joined: 13 Sep 2009
Posts: 852
Location: Tea shop
Posted: Tue Nov 10, 2009 12:41 am

Post subject: A'Sharad Hett

---

Name: A'Sharad Hett
Age: 39
Height: 6'1"
Weight: Approx. 200 lbs.
Hair Color: Brown
Eye Color: Brown
Skin Color: White
Lightsaber Forms: He is one of the most skilled practitioners of Jar'Kai alive, and a master of Form VI Niman, surviving Order 66 and fought in the forefront of battle in many instances throughout the Clone Wars.
Force Apptitude: He was a powerful Jedi Knight, however, he is very much enraged at the situation of the Jedi Order and now skirts the line between the Light and Dark Sides, wielding the Force largely out of aggression, making him an experianced and dangerous opponent.

Background: His father was a ex-Jedi Knight married to a woman raised by the Sand People of Tatooine. As such, he strongly identifies with their culture (including the taboo of showing skin at all) and even considers himself one of them. He himself became a Jedi Knight and was a great General during the Clone Wars, and a personal friend of Anakin Skywalker despite the cultural differences. With Order 66 and the Rise of the Empire, however, the betrayed and bitter Jedi rejoined the people of his parents and began waging a war against the Empire and humanity in general.