Iroh
Forum Tea Expert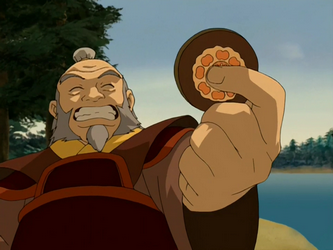 Joined: 13 Sep 2009
Posts: 852
Location: Tea shop
Posted: Mon Nov 23, 2009 4:56 am

Post subject: Asajj Ventress

---

Name: Asajj Ventress
Age: 44
Height: 5'9"
Weight: 130 lbs.
Hair Color: N/A
Eye Color: Blue
Skin Color: White (practically whitewashed)

Lightsaber forms: She is a skilled Jar'Kai practitioner, utilizing two-bladed forms of Makashi and Niman. She has killed many Jedi in her day, as well as drawing even with the likes of Kit Fisto.
Force Aptitude: She's talented in telekinesis and mind tricks, particularly those used to control animals and general wildlife. She is also very capable of acrobatic feats through the Force.

Background: Asajj Ventress was a female Rattataki Dark Jedi and arguably the most dangerous of Count Dooku's Dark Acolytes. In actual fact, Ventress was trained as a Jedi Padawan, while an orphan child on her home world of Rattatak, under the tutelage of Jedi Knight Ky Narec. However, after Narec was slain, Ventress gave into her anger and began walking the path of the dark side; taking up the lightsaber of her dead master, she trained herself in the Niman/Jar'Kai style of lightsaber combat, before slaying all the warlords on Rattatak and installing herself as its ruler.

Eventually, Ventress's actions came to the attention of Count Dooku, and after a test of her abilities, she became a commander in the Confederacy of Independent Systems. She had yearned to learn the ways of the Sith from Dooku and if she had proven herself worthy, she would become his apprentice.

During the Clone Wars, she became one of the most feared beings in the galaxy, notorious for her defeat of several Jedi. As the war continued, Ventress became the bitter enemy of both Jedi Knight Anakin Skywalker and his former mentor, Jedi Master Obi-Wan Kenobi, the latter of which was convinced that she could be redeemed. During Kenobi's mission to return Ventress to the light on Boz Pity, she received a life-threatening wound from Skywalker, faked her death and disappeared into the unknown; wishing to be free of the Jedi, the war and Count Dooku.