Iroh
Forum Tea Expert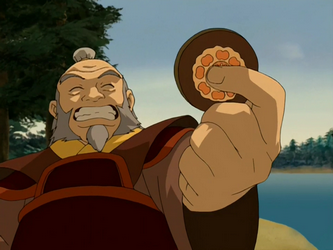 Joined: 13 Sep 2009
Posts: 852
Location: Tea shop
Posted: Wed Jan 27, 2010 3:04 am

Post subject: Ten Motion Leaping Skull

---

Physical Description: He is a tall, thickly muscled man, like all Journeymen. Also like his brothers, he wears that telltale necklace of morbid ornaments, the huge, heavy, oppressively bearskin robe and carries the nine golden tiles from Muirthemne. His eyes and his hair are dark, and his mouth is a thin line that seems unable to show any sign of emotion in the mountain of a man. Him wielding his shovel makes many of the soldiers wielding their swords look silly.


Personality: Gruff, standoffish, and somewhat critical of his fellow man, Ten Motion Leaping Skull, if not for his healing abilities, would have been the least popular man in camp. He gives the air of knowing something none of the others do, and they believe it. As a member of the deathless Heron Guard, he has seen many things in his lifetime, and he is none the softer for it.



Background: He joined the Heron Guard a long time ago, so far back that his life before them is a mere blur. He remembers the glory of the Cath Bruig, and the grand festivals held in the Great Bazaar of Muirthemne at harvest. He remembers the splendor of the Emperors whom he was part of the bodyguard of, and he remembers how he was not there when Balor destroyed the city, and the Empire.

As all the Heron Guard, he stripped himself of his armor and weapons, and then tore nine tiles from the Palace, each one the weight of a grown man, to wear around their necks until the Empire was restored. With the Imperial Line gone, however, they may never see the end of their self-imposed penance. He expects that fate, and will die fighting the Dark, to make up for the day he was absent from the Emperor's side.