Iroh
Forum Tea Expert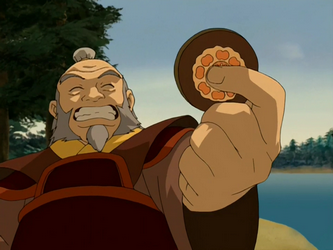 Joined: 13 Sep 2009
Posts: 852
Location: Tea shop
Posted: Tue Feb 02, 2010 12:41 am

Post subject: Havard of a Hundred Blades

---

Physical Description: He's a tall, muscled man with with a full head and beard of fiery red hair in the prime of life. His skin is practically an etching of all the battles he's been in, and like all berserks he goes relatively naked into battle, wearing only boots and kilt made of furs from animals they hunt in their northern homelands. He also carries a claymore he refers to affectionately as "His Nele" that is nearly as tall as he it.


Personality: He revels in combat, like many of his fellow berserks. While he does understand the sobriety of the situation, he is prone to jokes and jests about them with a full smile. He does possess a strong sense of comradery and honor, however, and sometimes does less than wise things to uphold those ideals. He is widely liked by men he decides are good, and is somewhat looked on with fear by those he does not, for he is not shy with "Nele" to those he deems worthy of her bite.



Background: His father's father served with some men from the Cath Bruig, incidentally, the Northmen have as many stories about the Heron Guard's skill with blades as the men south of them do about the ferocity of the berserks. Due to this, he always felt an obligation, much like those in his family, to help all mankind, not just their tribes. When the Nine called for an army to gather in the West, he was among the first to join from the Berserk tribes. Having a little more lore than most of his tribe due to his grandfather, he was immediately enamored of the company of Journeymen, but was disappointed to learn that the Heron Guard were no more. This is how he met Ten Motion Leaping Skull.