Iroh
Forum Tea Expert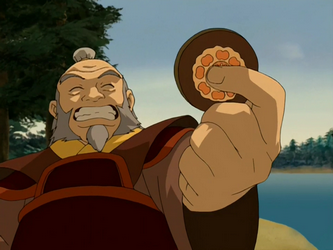 Joined: 13 Sep 2009
Posts: 852
Location: Tea shop
Posted: Sun Feb 14, 2010 12:57 am

Post subject: Wheel of Time RP

---

The Aiel are a people living eastwards of the Spine of the World. They are incredibly aggressive, have odd customs that most westlanders don't understand, which include a refusal to touch a sword and wearing black veils as they go into battle. They are attacking because of the destruction of the Avendosora sapling that Laman, arrogant King of Carhein, chopped down. They are extremely skilled at fighting which is customary among their folk. It is said that about ten Westlanders could not fight and win against a single Aiel.

Andor: Andor is a country in the heart of the Westlands. It is the largest and most populous country in the West. After the Borderlands, it also has the largest and most well-trained army. Formerly a province under gubernatorial rule, it was declared a sovereign nation, and is the oldest and largest of the nations formed after Artur Hawkwing's empire collapsed. The capital of Andor is Caemlyn.


Carhien: Cairhien is a nation that borders the Spine of the World, north of Tear and south of the Borderlands. It stretches from Kinslayer's Dagger to the Maraside Mountains, and from the Spine to the River Erinin. Its capital city is also named Cairhien. It is famous for the Topless Towers of its eponymous capital city.


Aes Sedai are the channelers of the One Power, which comes the True Source, drivng fore of Creation. The True Source is divided into two sources, saidan and sadiar. Sadian is wielded by the males and Sadiar is wielded by females. However, at the Breaking of the World, Sadian was tainted by the Dark One, driving all male channelers completely insane. As a result, the only channelers left are female. Males who can channel are feared and "gentled"(cut off from the Power). The Aes Sedai are headquartered at Tar Valon, and are mistrusted. Aes Sedai cannot lie, however the truth that tell may not be the truth that you think it is. The Amyrlin Seal, Flame of Tar Valon and Watcher of the Seals, heads the Aes Sedai. They are notorious for pulling strings, using and manipulating people. It is said that rulers dance on the strings of Aes Sedai.