Iroh
Forum Tea Expert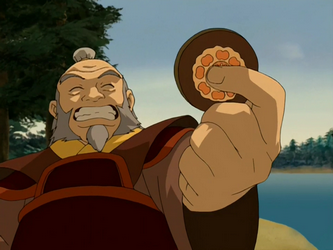 Joined: 13 Sep 2009
Posts: 852
Location: Tea shop
Posted: Fri May 28, 2010 3:54 am

Post subject: Jacob Richardson

---

Lieutenant Jacob Richardson –Terran
Age: 29
Weight: 230 lbs.
Height: 6'5"
Hair Color: Blonde
Eye Color: Hazel

Background: He's lived something of a colorful life. He was initially a nobody on a nowhere planet making a life as a thug for a small time crime lord. This taught him how to fire a weapon, fight, and generally how to inflict pain. All useful when he was conscripted by the Confederacy into the military. During the Guild Wars he somehow found himself in a group of Marines that called themselves Heaven's Devils. The numerous misadventures the squad suffered caused him to grow a deep respect and admiration for one of the men on the squad, however, one James Raynor. After the Guild Wars ended, he lost touch with the old squad but eventually met up with Raynor again in the Sons of Korhal, a terrorist band of freedom fighters who opposed certain Confederate practices. When all went to crap and Jimmy left the Sons due to a violent fallout with the group's leader, Arcturus Mengsk, Jacob (called Jake or Jakey) went with him. When Mengsk made himself an Emperor and proved to be as bad a tyrant as the Confederates ever were, he took many missions for the new Commander Raynor of Raynor's Raiders to hinder the Dominion. With the Zerg invasion of the sector, he had fought against Zerg on Char and on Aiur, the Protoss homeworld. In addition to that, he has had an association of sorts with several Protoss due to Raynor's friendship with some of the mysterious species. He also had fought the United Earth Directorate, and has no love for Earth or any of the Humans left there.

Personality: He's a man of volatile temper, a shrewd tactician and a bit of a mule. He also has a value on teammates and hates leaving people behind, but realizes the unfortunate truth of 'you can't save everyone'. His long career in violence has rendered him mostly desensitized toward it, but the Zerg still make him quiver in fear. He's seen many operations from inside a ship, tank, starfighter, and on foot and as such is familiar with warfare in nearly all its facets. Also, like many marines, outlaws, and freedom fighters, Jacob is fond of a good drink.
_________________
Delicious tea, or deadly poison?