Iroh
Forum Tea Expert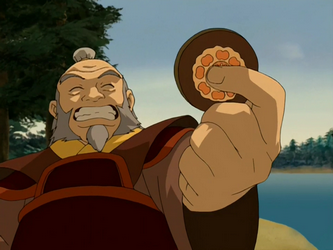 Joined: 13 Sep 2009
Posts: 852
Location: Tea shop
Posted: Sun Mar 20, 2011 12:47 am

Post subject: Calenna

---

Calenna "Green Gift"

Born in Valinor, of the House of Finwe, followed Fingolfin across the Grinding Ice. In his youth, often spent time in Lorien, and frequenly was found near Este, Irmo and their people. His was a oddity among the Noldor, his loves not so much for the crafting but moreso in song and dreams. Through the war against Morgoth, he has counseled caution, peace, and initially even advised against following Feanor's example.

After the battles, he became increasinly distraught by the evils that would spew forth from Angband, and eventually began to spend time abroad in the world trying to prevent them from harming the younger races that were so often targeted by them. As such, the dreamer has become jaded, the death of his king has only furthered his distaste for it all. As he had predicted, he came to rue leaving Valinor, and bitterly pursues the creations of Morgoth and hunts them. He calls himself a 'witch-hunter', as that is the closest he can find to name himself.

He is clad in simple Elvish garb, a hooded cloak, and wears his sword concealed, not wishing to make known who or what he is, however, he is an Elf-lord born in the glory of Valinor, even if he is only a minor one.
_________________
Delicious tea, or deadly poison?