Iroh
Forum Tea Expert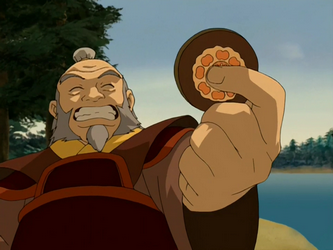 Joined: 13 Sep 2009
Posts: 852
Location: Tea shop
Posted: Sun Jun 08, 2014 4:44 pm

Post subject: Terry Brooks review

---

I've been meaning to do this for a while, but for some reason never did it.

So, here it is.

Pulp fantasy? I think that might be a good way to describe Terry Brooks. His stories have tight pacing, generally likable characters, and plenty of action. His world building is fairly basic, but logical enough to be believable. He writes plenty, and he is perfectly capable of writing believable dialogue with distinct character voices. I enjoy reading his work very much. I own several of his books, as in, I own most of the Shannara books.

He has plenty of faults as a writer, I mean, every author has them. He uses the same archetypes repeatedly. Only recently has the series seemed to move away from its very swashbuckling-Tolkien feel into something less so, but still very heavy on the swashbuckling. His world evolves over time, but many things remain constant.

His characters often are prone to bemoan their bad fortune. This is not good or bad, exactly, but it is frequent. He likes taciturn and bluff characters, especially with Dwarves. He likes the politics of the Elven Royal family. He likes the evil democracy of the Federation with corrupt politicians with goals of world domination. He likes secretive Druids. He likes resolute Bordermen. He likes curious Ohmsfords. And these are all fine. They also lend the series a sort of same-y-ness all the way through. Some might find this comforting, others might get tired of it.

His Druids tend to evolve, though. Perhaps because they exist through multiple series and get more than the usual character arc. Allanon softens over time, telling more to his charges and Walker learns to embrace that yes, magic sucks, and yes, it is his job to take care of it, no, what he wants has nothing to do with it.

Although, I have to wonder when SOMEONE in the series is going to figure out the moral of the setting. They tend to just jump between "Magic is bad!" to "technology is bad!" without ever coming to the conclusion that "unrestricted, elitist power is bad!" Which is just the kind of control that caused the Great Wars, where some very bad people got control of the world's tech, and the Race Wars, where some very bad people got control of the world's magic. It's the same deal. Although, I believe the series has come out and said that in the end, tech > magic. Magic is fluid, subject to belief and vaguely defined even if it has real power. Science is cold and absolute, the power to destroy a city is the power to destroy a city.

Oh, and his romance plots are largely subpar. Some of them are believable, and some of it is obviously more of a strong infatuation, but sometimes characters just fall in love for no discernible reason.

His urban fantasy is really more of the same with different trappings. It comes to a matter of taste in settings. I have not read his Landover books, but I am not a fan of the 'foreigner comes to a dysfunctional place and makes it better' plots. All in all, he's a decent writer and his books are a good way to burn time, but they aren't profound and they don't really make me analyze life at all.
_________________
Delicious tea, or deadly poison?