Iroh
Forum Tea Expert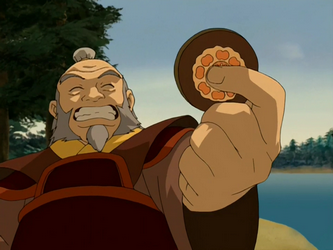 Joined: 13 Sep 2009
Posts: 852
Location: Tea shop
Posted: Sun Nov 08, 2009 4:42 am

Post subject: The Emperor

---

Name: Darth Sidious
Age: 74
Alias: Emperor Palpatine
Height: 5'8"
Weight: unknown (probably approximately 180 lbs.)
Hair Color: White
Eye Color: Yellow (all the time)
Skin Color: Sickly green/yellow/white shade induced by his heavy attunement to the Dark Side of the Force
Lightsaber Forms: He is a master of every traditional form and is a heavily versitile and unpredictable fighter, having matched the likes of Grand Master Yoda in a duel, slaying three of the Jedi Order's most talented swordsmen in seconds, and giving Vapaad master Mace Windu a worthy Lightsaber duel.
Force Apptitude: He is the undisputed master of the Dark Side of the Force, having manipulated the entire Galaxy during the Clone Wars, concealed his identity from the Jedi while living within walking distance of their stronghold, and displaying a mastery of aggresive Force power in his duels with Mace Windu and Yoda. He has been described as a living nexus of Dark Side energy, and is the most powerful Sith Lord in Darth Bane's Order of Sith Lords, possibly the most powerful Sith Lord to have ever been.

Background: Little is known of Palpatine of Naboo, other than he served as Senator, Chacellor, and later Emperor of the Galaxy and that he was trained in his youth by Darth Plageus the Wise, whom Sidious killed in his sleep.