Iroh
Forum Tea Expert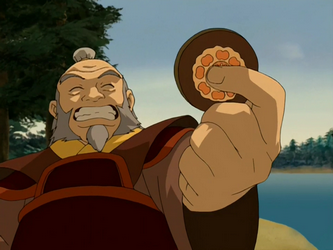 Joined: 13 Sep 2009
Posts: 852
Location: Tea shop
Posted: Mon Nov 09, 2009 2:40 am

Post subject: Lord Vader

---

Name: Darth Vader (formerly Anakin Skywalker)
Age: 34
Height: 6'7"
Weight: 300 lbs (armor)
Armor Color: Black
Lightsaber Forms: Lord Vader is a master of modified versions of both Form V Shien and Djem So, with a high skill in Form III Soresu, Form II Makashi, and Form VII Juyo, a great understanding of Ataru and Jar'Kai, and added to his monsterous strength, is a fomidible oppenent.
Force Apptitude: As the Chosen One, Darth Vader possesses nearly unrivalled Force ability. His vast strength in the Force grants him tremendous feats of telekenisis and gripping, and is a powerful master of the Dark Side of the Force. However, despite his unmatched raw power, he is unable to generate Foce Lightning, and his powers seemed stunted. This may be because from the matter that he is more machine than man, however, the Emperor is of the belief it is because of his internal conflicts.

Background: Born to a virigin mother on the desert world of Tatooine, Anakin Skywalker is the most powerful being in the Force to ever have been. Enslaved and mistreated by the planet he was from, he joined the Jedi late and was trained by Obi-Wan Kenobi, but he never learned to let go of his fear. The loss of his mother and his humilations against the Sith Lord Darth Tyrannus fueled his rage, and coupled with the fear of the death of his wife (who by marrying broke the tradition of the Jedi Order) led to his downfall to the Dark Side and gave rise to Darth Vader. Yet, the fateful duel with his former Master Kenobi on Mustafar resulted in this legendary figure in the Force being "more machine than man." Now he serves the Emperor, bitter, brooding, and remorseful, yet entirely ruthless and destructive.